In this article, we'll share with you the top plugins and tools for WordPress websites in 2019.
1. Yoast SEO

SEO helps you get more visitors from search engines to your website. While WordPress is SEO friendly out of the box, there is so much more you can do to increase your website traffic using SEO best practices.
Yoast SEO is one of the most popular WordPress plugin of all time. Out of all the WordPress SEO plugins, Yoast offers the most comprehensive solution with all the features and tools that you need to improve your on-page SEO.
Optimizing your WordPress site for SEO is crucial to your success. After all, if you don't appear on the first page of Google when people search for things related to your website, chances are low that a lot of organic traffic will come your way. Luckily with Yoast SEO, you can manage your content's SEO from the WordPress dashboard.
Aim for a green light when it comes to written content, check out how your search results snippets will look, and make sure you have a strong keyword that will resonate with people searching for things you have to offer.
2. WP Rocket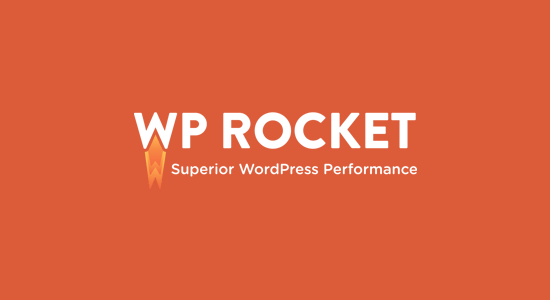 WP Rocket is the best WordPress caching plugin on the market. It allows you to instantly improve your WordPress website speed and performance with no technical skills required.
It automatically turns on recommended WordPress caching settings like gzip compression, page cache, and cache pre-loading. You can also turn on optional features like lazy loading images, CDN support, DNS pre-fetching, minification, and more to further improve page load times.
WP-Rocket also offer Imagify which is a free image optimization service to help you speed up your website even further.
This is by far the easiest and most beginner friendly caching plugin. The only downside is that it's paid only.
Alternative: WP Super Cache is free, but it's not as powerful or easy.
3. CSS Hero
WordPress themes rely on CSS for the visual appearance of your website. If you want to make customization to your theme, then you will have to learn CSS. This can be time-consuming for a business owner.
CSS Hero is a WordPress plugin that allows you to customize any WordPress theme without writing a single line of code. Check out our review of howCSS Hero makes WordPress customization easy for more information.
It's not a drag & drop page builder like BeaverBuilder that helps you build custom layouts. Rather it helps you customize any WordPress theme available in the market within minutes to match your needs.
Alternative: Ahrefs is an excellent alternative.
4. LiveChat
LiveChat Inc is the best live chat support software for businesses and e-commerce websites. It is super easy to use and allows you to quickly add live chat on your WordPress website.
It has tons of customization options, and it comes with a mobile app, so you can stay connected while on the go.
It integrates with your existing support software, CRM, email marketing, and other tools. Most importantly, it loads fast and offers a great user experience.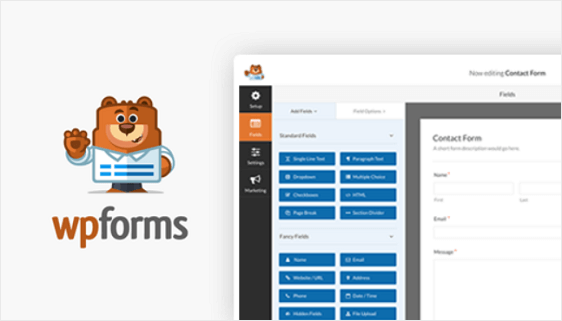 It would be silly not to mention WPForms as one of the must have WordPress plugins of 2018. After all, being able to stay in touch with your site visitors should always be a website owner's main priority. And, as the most beginner friendly contact form for WordPress on the market today, we know that using WPForms will not only make it easy for you to stay in touch with site visitors, it will give you the flexibility to create any kind of form on your site you can think of.
For example, you can create a simple contact form, allow file uploads, display asurvey or poll to site visitors, or even collect donations for your nonprofit organization using WPForms.
And the best part is, you don't have to know any code to create your forms. Simply use the built-in drag & drop form builder. From there, you can jumpstart your email marketing efforts, start collecting payments for goods and services, and even hire for open positions in your company using the job application form template.

Site speed and performance are paramount to the user experience. If your website fails to load quickly, or doesn't perform as it should, you can bet your site visitors will abandon your site and never return. Using Google PageSpeed Insights, you can easily enter your WordPress iste's URL and see just how fast your web pages load.
If there are any issues found to be slowing down your website, or negatively affecting its overall performance, Google will give you a list of suggestions and tell you how to fix everything that's going wrong. And the best thing about this online tool is that it's free to use so you can routinely check and make sure your site is up to speed.

WooCommerce is one of the best and most affordable eCommerce platforms on the market today. Not to mention it's extremely popular and easy to use. Offering a complete and professional way for you to sell physical and digital products on your WordPress website, WooCommerce makes sure the customers checking you out have a seamless buying expereince.
It comes with extensive payment options, shipping features, beautiful design options, including the exclusive Storefront theme, and the ability to set up things like memberships, subscriptions, variable products, and more. And you maintain complete control so you never have to worry about a third-party owning the rights to your online shop.
8. Beaver Builder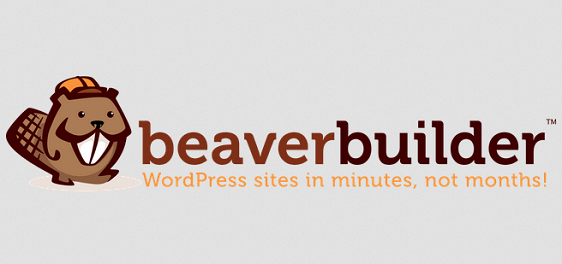 Building a WordPress website doesn't have to be hard to do, even if you're just starting out. By using an intuitive drag & drop website building like Beaver Builder, you can create a fully customized WordPress site within minutes. Use the simple interface to create your own page layouts. And, whether you have an existing WordPress site, or are just starting out, this helpful page builder plugin will work for you.
Use the pre-designed templates to get started, translate content with the popular WPML plugin, set up WordPress Multisite and customize them all, and even build a WooCommerce storefront, all without knowing a single line of code.
9. Responsive Checke

Having a mobile-friendly website is important for your small business. After all, nearly half of all internet traffic comes from mobile devices. Using a free online tool like Responsive Checker, you can not only find out whether you're website is responsive, you can cross check multiple device types such as smartphones, laptops, and tablets.
Just enter your site's URL into the tool and find out whether your site is mobile-friendly. Plus, navigate your site in real time to make sure all webpages render the way you want them to for those on the go.

For a long time WordPress editor didn't have an option to create tables in your posts or pages. The new WordPress block editor comes with a table block, but it lacks many features.
TablePress solves this problem by allowing you to add beautiful tables to your website. It keeps your table data separate from your posts and pages which means you can embed the table anywhere and update it from one single location.
Most importantly, you don't have to write any HTML or CSS. See our guide on how to easily create tables in WordPress.